Gemaire Distributors Delivers Aid To Bahamas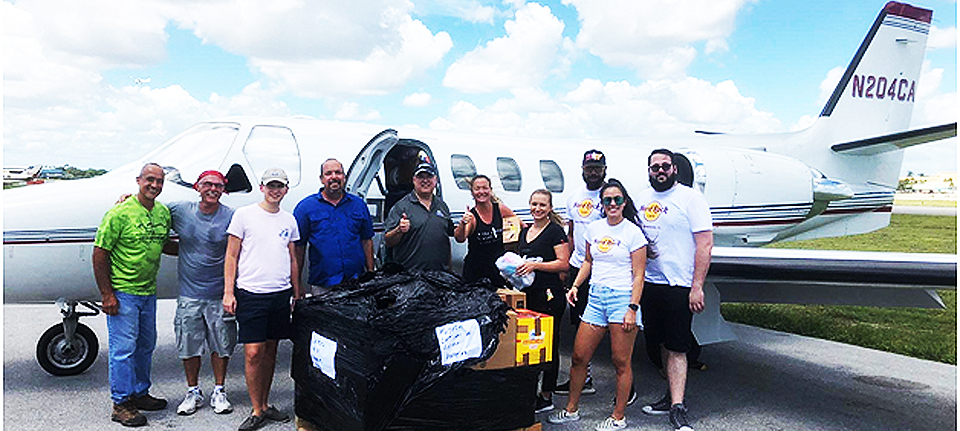 In the wake of Hurricane Dorian, Gemaire joined forces with two of the local communities where it operates to provide immediate aid to neighbors in the Northern Bahamas. "The devastation is unprecedented; we will partner with the local communities and use our branches as collection centers to support our neighbors during these difficult times" said Zac Linde (President, Gemaire Distributors) during the launch
of the "Bahamas Aid" operation. Partnering with the City of Doral in Dade County, Gemaire setup collection points at its headquarter offices in Deerfield Beach and at every branch in Dade, Broward and Palm Beach counties; sister companies CIAC and Boreal also joined the efforts. Employees and customers donated a full truckload of relief items including food, water, diapers, batteries, first-aid kits and other necessary supplies. The goods were delivered to the collection point set by the City of Doral at FIU. "It is comforting to see how the South Florida community has come together to provide much needed support to our neighbors in the Bahamas" said Alex Amigorena, who lived in the Bahamas as a toddler, and was in charge of the "Bahamas Aid" operation at Gemaire.
Further North, in Broward County, Gemaire supported Banyan Air Service's efforts and sponsored a relief flight from Fort Lauderdale Executive airport to the Grand Bahama International Airport in Freeport. The flight carried 1,500 lbs of aid which included community water filters, food and supplies donated by various local organizations including "Mujeres Latinas en Acción". Dr. Gerard Wasselle, who generously provided his Cessna Citation N204CA for the mission, was born and raised in Fort Lauderdale; after spending 30 years in Alaska, with his dental practice and flying a multitude of airplanes, he recently relocated back to his home town where he is planning to establish his dental office.
Banyan Air Service provided the logistics, fuel at a special cost and waived the ramp fees, while Gemaire paid for the fuel. Dr. Wasselle and Alex Amigorena were the pilot and copilot and Joaquin Amigorena helped to load and unload the plane.